19 Christmas Gifts Your Mom Would Appreciate (Holiday Shopping Guide for Moms) 
Getting Christmas gifts for everyone in your family can be stressful. And when it is your mom we're talking about, it can be rough to find that perfect holiday gift. We all want to thank mama every day for everything she has done for us - she has been there for you since day one, literally. And she had to deal with you and your temper all these years (remember the teen version of you). So there is no doubt she deserves a great gift that she will love and be meaningful to her. 
She is, after all, the most important woman of your life.
Let's be clear, even if you get your mom a pair of socks, she'll love them and appreciate them because she's receiving them from you. But she's a human being, and pretty sure she does want to receive this Christmas a great gift that brings her joy and happy tears. 
Tech 
High tech alarms
Have you thought about how people woke up before alarm clocks existed? Nowadays alarm clocks are so indispensable for us to get out of bed. 
And you are probably thinking, why would anyone need an alarm if we have our cellphones? Researches have proven to us again and again that using your phone before sleeping or after waking up is not good for your brain, and if you have your alarm in your cellphone, you inevitably are going to check out your notifications when waking up. 
Also, health studies say that waking up abruptly, for example, an annoying sound from your cellphone alarm, can cause higher blood pressure and heart rate, add stress levels by getting adrenaline rushing. 
With that said, there are a lot of high-tech alarms in the market, some of them even work with light instead of sound, so you gradually wake up (called sunrise alarms). And even if they don't work with light, find one that has pleasantly calm sounds. Take care of momma's sleep!
Self-Care
Cozy Slippers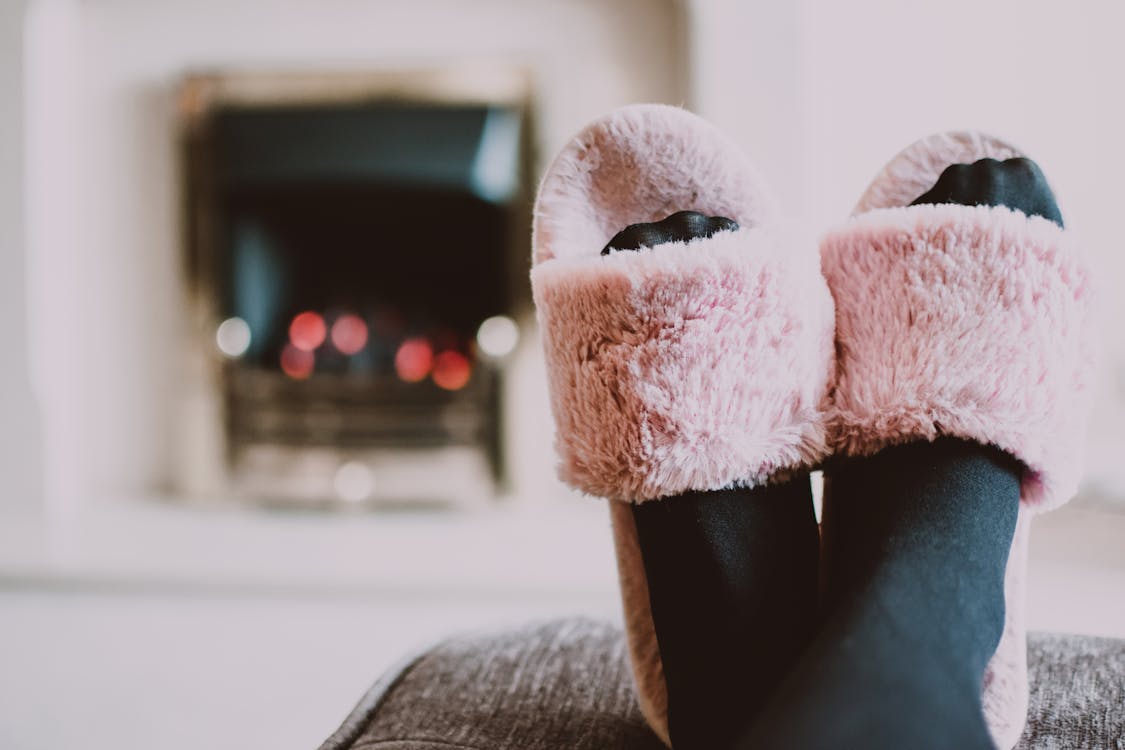 Maybe when your quarantine is over, it will be time to put those high heels on again…Or maybe not.
Either way, some cozy slippers are a must have for everyone that wants to keep their feet toasty. Look for breathable slippers, so your feet don't boil. Especially with this weather, your mom (and every living person actually) would appreciate this gift. 
Entertainment 
Trip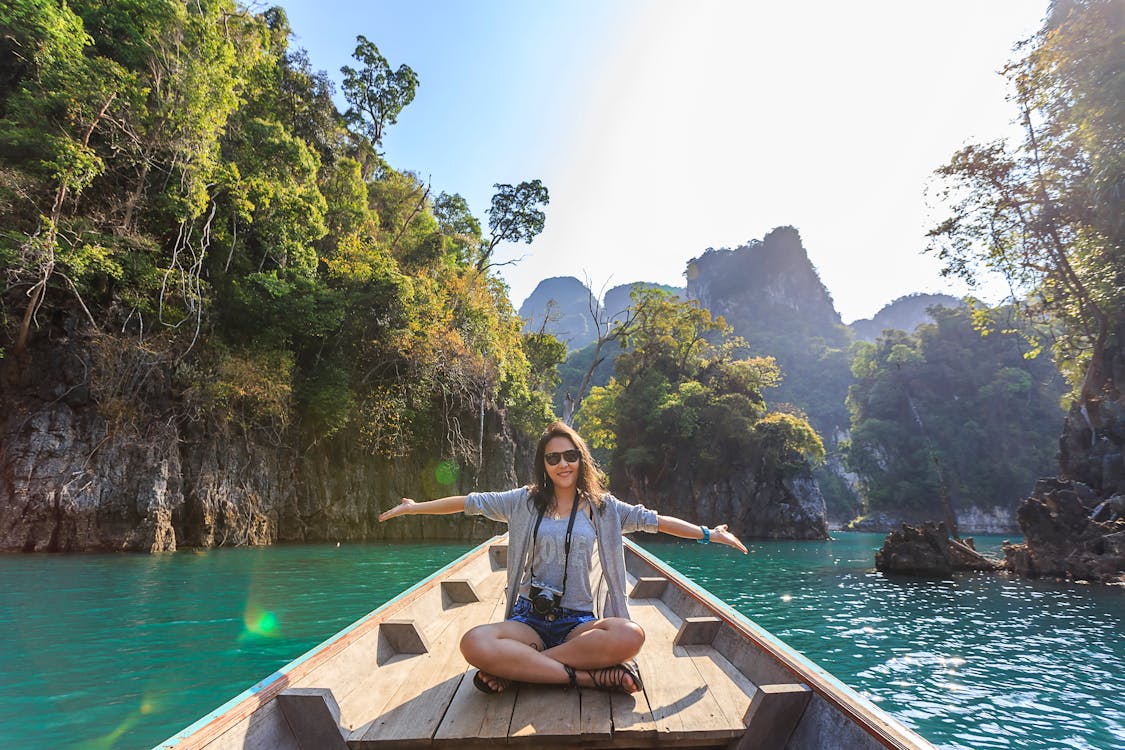 After this quarantine is not a surprise that your mom wants some vacations (doing nothing is exhausting by the way).
Plan for your mom a solo vacation (or a couple-vacation, if she has someone special to take with).
Mama deserves everything, and you can find a lot of deals on tickets and hotels now for you to enjoy, hopefully after the quarantine. More than anything else, your mom will appreciate expending some time away from problems, work, and home.
Cooking & Food 
Reusable Straws
The planet is suffering, and lately, people are getting more and more conscious of it. In the US alone, Americans use about 500 million plastic straws a day.
One small thing you can do to help the planet out is reducing your plastic consumption. A reusable straw is a good point to start. 
Best reusable straws are made of silicone, but Stainless Steel ones work great too. But remember, a reusable straw only works if you carry it with you all the time, so make sure to look your mom a reusable straw that has a case, so she can put it in her bag. 
Get your mom into the Eco-Friendly trend with this Holiday Gift!
Reusable Snack Bags
Was your mama a fan of storing everything in snack bags?
These bags are the trend right now. They're mostly made from silicone, and some of them are safe for freeze and reheat food and dishwasher safe. 
They come in multiple sizes so you can store from some nuts to a large amount of food, and many of them come in sets. This material is much more durable and safe than the plastic of regular Ziploc bags, and easier to clean.
At TropicalBoulevard you'll find this Reusable Silicone Food Storage Bags to store snacks, liquids, food...they come in three different colors, with a 1000ml capacity, for an affordable price. 
Coffee, and more coffee, at your door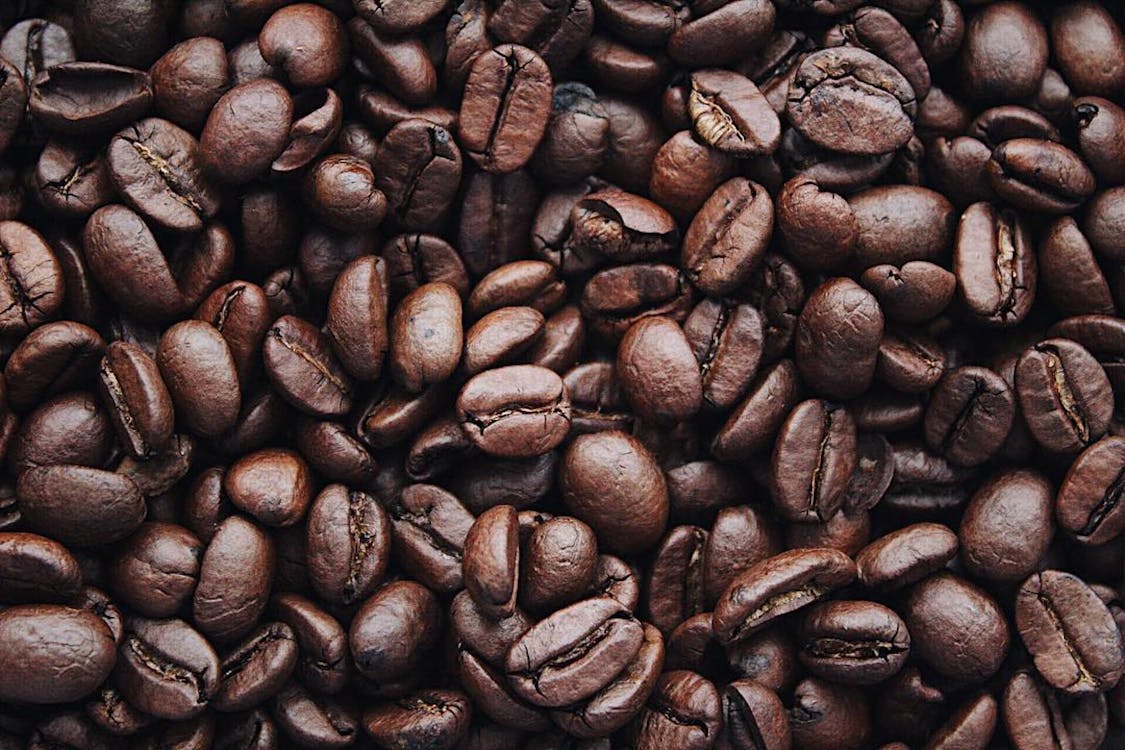 Have you heard about coffee subscriptions? If your mom is a coffee lover or coffee obsessed, you'll need to get her this gift. 
Some companies offer monthly coffee subscriptions, meaning that month after month, you'll receive a bag of coffee at your door. You can choose either receiving every month the same coffee or a different one if is your choice to try and pursue the look for the perfect coffee. 
Easy Espresso
Definitely, this was the espresso year. Haven't you see these machines in action? 
This capsule machine makes the best espresso drink, really quick. 
According to Wikipedia, "An espresso machine brews coffee by forcing pressurized water near boiling point through a "puck" of ground coffee and a filter to produce a thick, concentrated coffee called espresso"
This machine comes in all forms and sizes, they adapt to your kitchen space and your especial coffee preferences, some of them make creamy coffee with milk. Also, they're really aesthetic and will look great in every kitchen. Maybe you fall in love with them and get yourselves one too! But, for start, make sure you'll have great coffee every time you visit your mom. 
Jewelry 
Something with the word "Mom"
You can't ever go wrong with a piece of jewelry. We just love jewels.
But, if you are adding to the value of the piece, the value of emotions, it's a win-win.
With the value of emotions, I mean personalizing the jewel for your mom. And, having not much time left to put the name of your mother on the jewel, you can use her generic name: MOM
This ring from JewelsGenie has everything you need from a gift: It's thoughtful, good quality, and on-trend, and has your mom's name on it. If you are unaware of ring trends for 2021, check out this article.  
Birthstone
Remember when Marilyn Monroe said: "Diamonds are a girl's best friend"?
No bigger true than that. But nowadays more than diamonds, are gemstones. In a world full of diversity of color, diamonds are still gorgeous, but there are plenty of other gemstones more affordable and cheerful than diamonds.
For your Christmas gift to your mom this year, think of a Gemstone. It's a semi-personalized gift, and it's said that carrying your birthstone brings you so many benefits and healing powers.
At JewelsGenie we have a lot of pieces with certified gemstones. 
Just don't fall on scams and make sure you are paying for a real stone. If you don't know how to identify a real gemstone, take a look at this post
Home
A succulent
Even if your mom is not a plant fan, this one can't fail you. Succulents are plants that almost feed themselves. The reason why is because these plants store water in their leaves and stems. 
At this point, you might be thinking of cactus, and yes, cactus is one type of succulents, but they're not the only ones. Succulents are so diverse, there are more than 200 different kinds of succulents known by humankind. 
Regular care consists of watering them about 1-2 times per week, getting good soil, and putting them in a place where they receive sun. Being originally from arid climates, they'll need some special care in winter, but nothing too complicated. 
Hammock
Isn't everyone's dream lay on a hammock, drinking coffee or tea while the sun is going down? I bet is your momma's dream too.
One beautiful thing about gifts is to get something that that person wouldn't purchase for her/himself.
Give your mom not just a hammock, but moments of peace, comfort, and tranquility.
We recommend this Brazilian Style Hammock from Tropical Blvd, is made of cotton canvas and macrame fringes in the traditional Brazilian style are spacious and comfortable, has enough space for two people, and can hold up to 250kg.
Hobby 
A 3-D pen
For crafty and modern moms, this is an entertaining useful tool. Consisting basically of three-dimensional drawing, 3D pens or 3D Doodlers. Some people compared them to ordinary glue guns, but instead of gluing things together, the colored plastic oozes out the pens and draw figures literally on the air.
Even if your mom doesn't like to draw, this could be like a toy for her. 
The science behind this is pretty simple. The pen heats, melting the plastic, just like a glue gun. Plastic is pushed out of the pen, and cools down, solidifying and making the shape. 
They come in a lot of different colors and shapes too! 
A coloring project
If your mom loves projects, get her one this Christmas. Some gifts don't need to be expensive to be meaningful. Get her a coloring book, could be a flower or a mandala one. 
Pair the book with great pencils like Prisma Color ones, and every tool she might need to finish the project.
If coloring is not her thing, think about getting her a lettering book. On Amazon, there are a lot of books dedicated to teaching lettering. She'll also need a good pack of brush markers. Make sure you get her those too, otherwise, the project will fail. 
When we draw or color, we put some part of our soul in the paper. With this gift, you'll have a physical memory of your mother's soul. 
Makeup & Skincare
Her favorite
As women, we're obsessed with makeup and skincare. This has been present in our lives since we were little and watched our moms putting lipstick on. We are taught of taking care of our skin and looks.
So, probably your mom is missing some of her favorite skincare or makeup product, because, who doesn't?
Try to figure out without raising suspicions what is that special one your mom is missing. It will touch her that you think of getting her something she really likes.  
Facial Massager
Roller massager promise to reduce wrinkle, fine lines, relax facial and body's muscles tension, relieve dark circles, eyes bags, and pores. Does this sound like your mommas' needs?
This massager had been on social media for a while. They have plenty of benefits. Science behind it it's that they boost blood circulation. This carries oxygen to skin cells, bringing all the benefits mentioned above.
This one from L'amour Makeup is made from Jade. Jade is cool to touch, and the gemstone has the ability to stay cool when comer in contact with skin. So, massaging the face with a cool gemstone is the secret of this weapon. It's crucial to apply the proper technique to the massage.
The L'amour Makeup one has even three functions on 1 product for a really affordable price. Take a look at their 3 In 1 Facial Massager Dual Head.
Facial Oils
Pair that roller with some good essential oil. In the skincare industry, there is a misconception about what causes oily skin. Oily skin types usually lack moisture (AKA oils), and they overproduce oil to satisfy the skin need.
So, every skin needs some oil from time to time, and Facial Oils are just natural moisturizes. They hydrate and nourish the skin. Especially in this season because of the weather, the skin needs boots on moisture, because cols tend to dry skin out. 
This Essential Oil Daily Moisturizer from L'amour Makeup is rich in vitamin A & E, plus, it has gold infused.
Eye Shadow Palette
This one goes for makeup lovers.
If your mom is a makeup fan you probably know by now that a woman has never to makeup or too eye shadows.
The problem with eye shadow pallets is that often come either just glitter or matte shadows. And this can end up in having your eye out of sparkle or, worst, too shimmering.  
To solve this problem, L'amour Makeup has this eyeshadow palette, made from 35 colors of smooth shimmer and matte texture powder with exquisite packaging and high-quality eye shadow powder. Also, the colors on the palette are exquisitely chosen to be used all over the year.  
Fitness 
A Sleek Bottle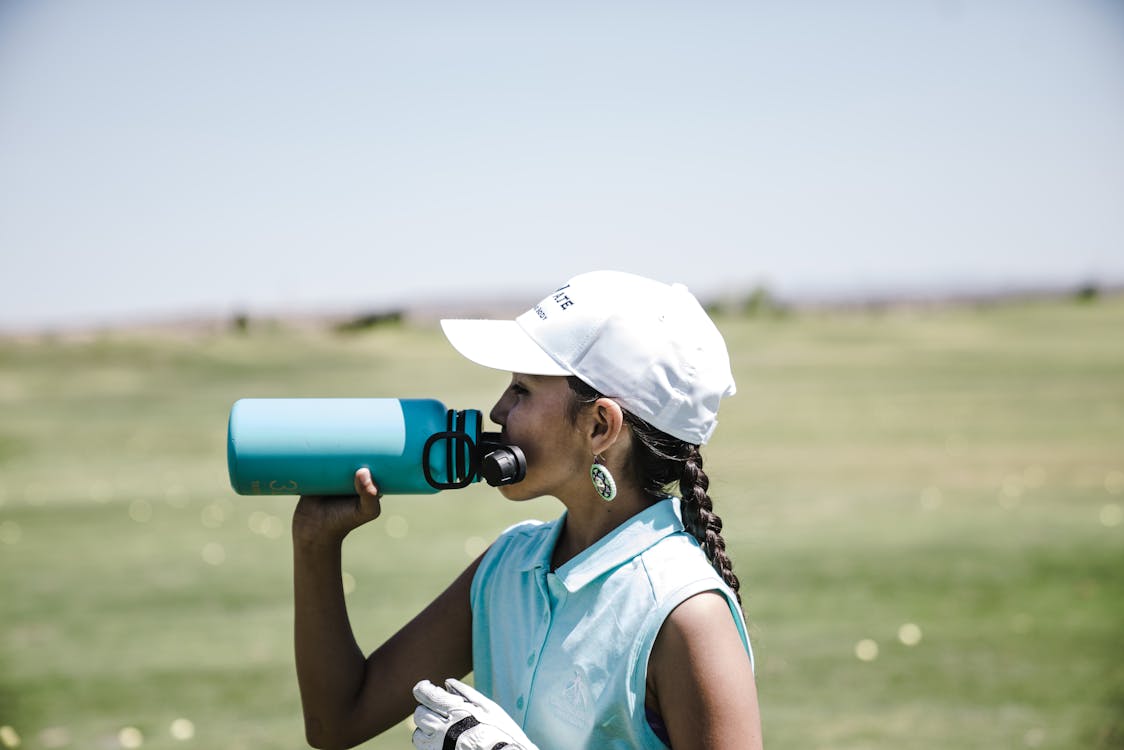 Why humans find it so hard to understand that hydration is important? When you're properly hydrated, your energy levels are up, mental clarity is boosted, and your body is primed for exercise. So definitely your mother from yoga to running, she'll need water.
For better results at exercising, drinking water is highly recommended. 850 ml should be enough for a 45-50 minute session. 
Look for BPA-free bottles, meaning that the industrial chemical bisphenol A was not used to making the product. Why? Because researches have shown us that BPA can seep into food or beverages from containers that are made with BPA. 
That's why stainless steel Bottles are preferred. Depending on your mom's activity, get her a 1lt water bottle. Make sure the bottle is light and easy to transport. 
Workout Tools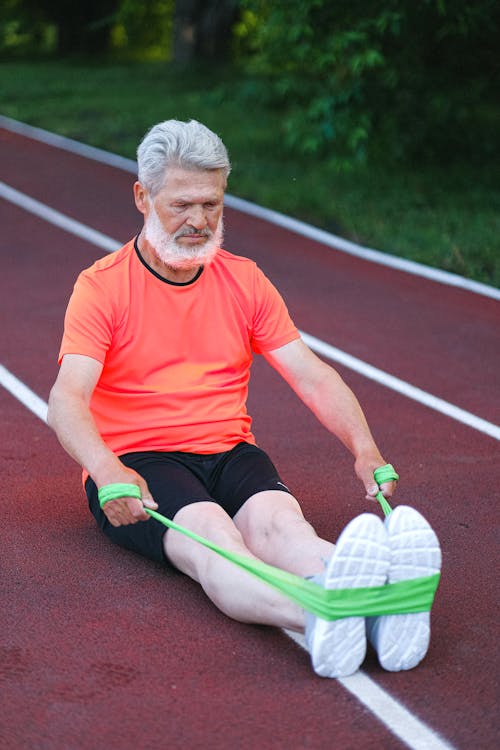 Home-workout tools got their moment this year because of the quarantine. It's not a surprise. As people couldn't go out for working out, they did it at home. 
Whether your mom is a fitness fan or not, this gift will be useful. 
Get her some resistance bands to increase the strength of muscles. Research says that exercising with resistance bands makes your muscles grow and tone them at the same time You can find exercises online, YouTube have tons of videos showing routines with these bands. 
Dedicating 20-30 minutes per day to exercising our body and stretching our muscles is definitely better than nothing. And if your mom is already active, she will love having these toys to play with at home!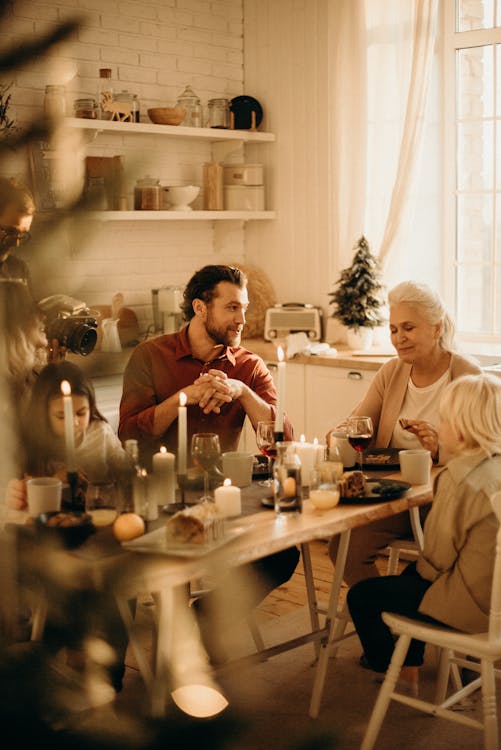 There's no better gift than your time. Even when you give her an expensive TV, the best thing your mom can receive is sharing moments with you. So, if it's in your possibilities, dedicate your mom and your family some quality time this Christmas. Material things definitely give us joy and happiness, but that's nothing compared to spending good moments with our loved ones. That's, after all, what with take with us to the grave. 
Do you have any questions? Leave it in the comments below!
---